Wow it's official! The Dollshe Arsene is my most favourite doll. The face shape is very pleasing and versatile, you can turn him into a sweet character or a mature character. The resin from Dollshe is the best to paint and it's available in so many different colours.
I hope to paint a hundred of them. That's right, 100 Arsene faces!! Lol… I don't know if it can be possible, but I can dream…
For now I'd just like to share with you all two that I've painted so far… (98 more to go!)
In Copper Oriental – Doll belongs to Frederic Butz:
In Freshskin – Doll belongs to Julie Woodbury:
For more photos please refer to my faceup portfolio:  http://ruggedrealism.wordpress.com
For those of you interested, this is a progression of how I painted the Freshskin:
Step 1: Blush with some base colours.
Step 2: Add some markers for the eyebrows.
Step 3: Add some skin texturing. I'm trying out a skin effect I call "Babyskin", which is not so much a freckly looking skin, but more vasodilation of the blood vessels close to the skin surface.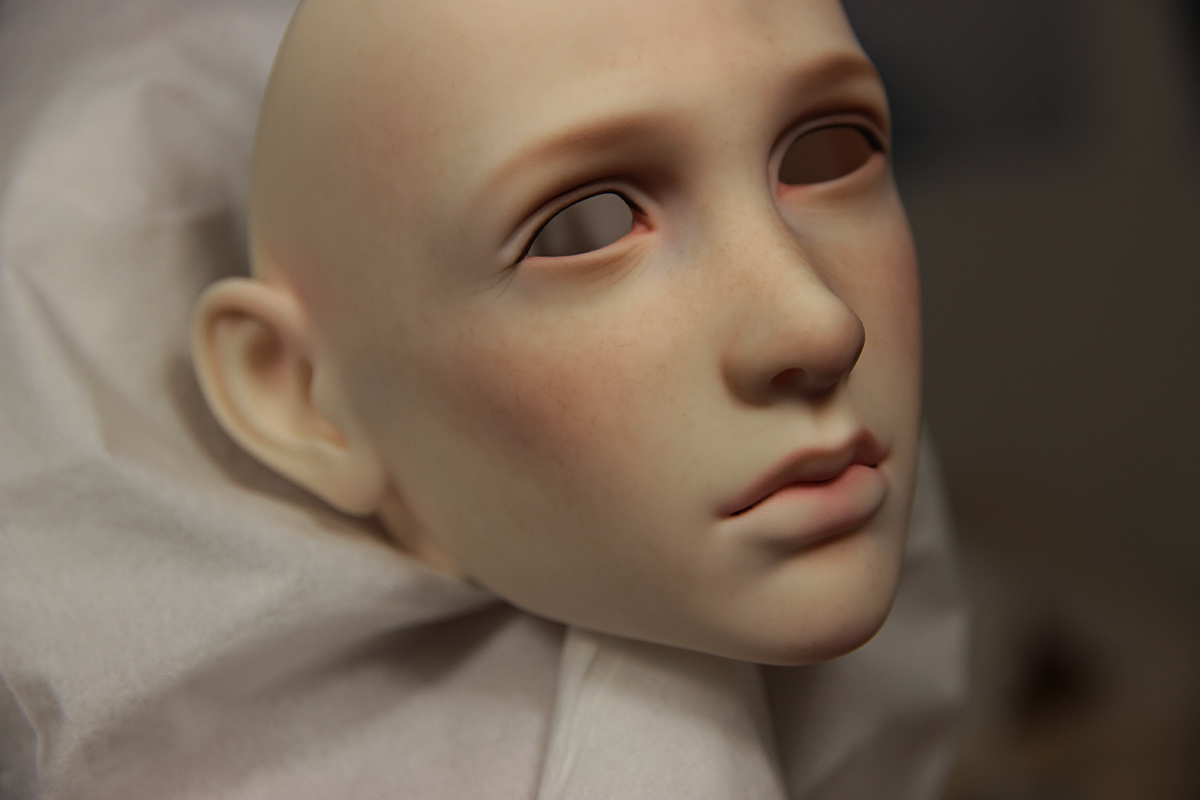 Step 4: Pop some eyes into the head and check for facial expression. Also at this point add some more detailing if necessary.
Step 5: This is my favourite stage, which is to paint the details like eyebrows, eyelashes and lips.
Final step: Before the final sealing, I give it an overall green or blue dust to temper the different elements of the colours previously laid. After that I finish off by giving gloss to the lips and eyes.